Webron Host helps you succeed in your business to the next level.
Grow your website faster by using Webron Host as your foundation.
Get Your Ideal Domain Name
Find a domain, create your own website and use custom email
[sc name="domain-search"]
What makes WebronHost so different?
With nearly 5 years of hosting experience, we focus on successful sites for web designers, developers, bloggers, local and online businesses.
Choose your Suitable Plan

Managed Hosting
For beginners and Non-techies
Dual 12-core Processors Memory - 64 GB
99.99% Network Uptime
Unlimited SSD
Instant Activation
Unlimited Support
Select Plan
WordPress Hosting
Dedicated WordPress Hosting
No limitation on RAM and Core.
99.99% Network Uptime
Instant Activation
Plesk Control Panel
Unlimited Support
Select Plan
Hire us
Starting from
Logo Design
Business Branding
Domain Registration
Web Design
Web Hosting
Lets Talk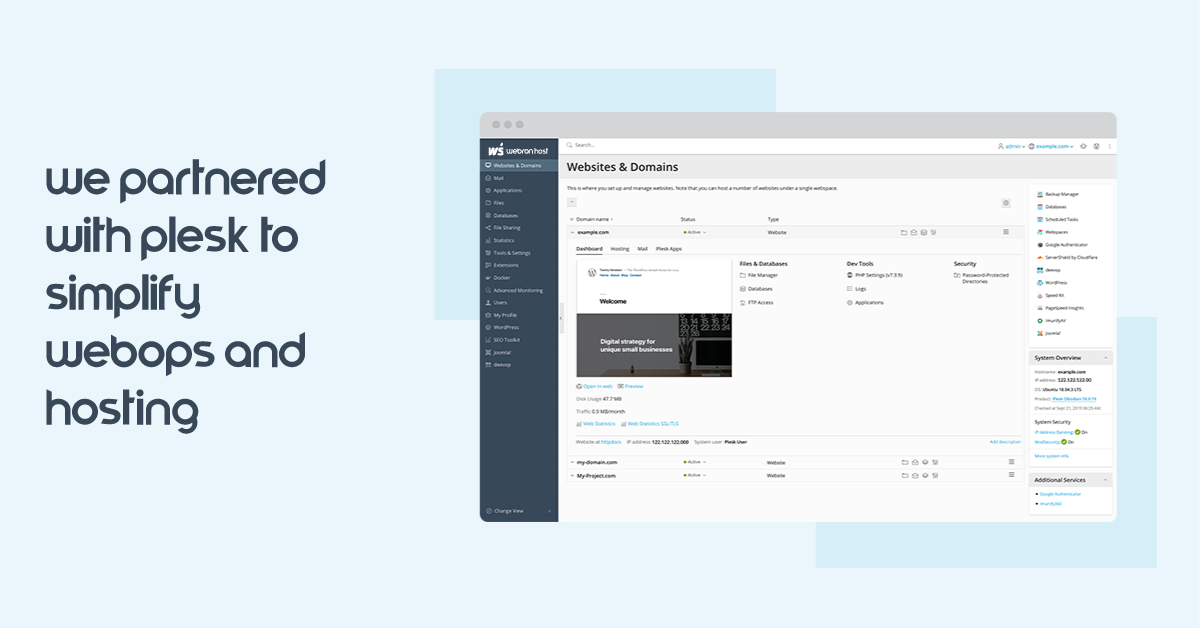 User-Friendly Control Panel
Seamlessly see the tasks that need your attention, check when your next meeting is coming up, and keep up with your progress.
Our Pricing Strategy
You may notice that certain web hosting firms, such as GoDaddy and others, offer low prices for the first year, but then increase the price for renewal.
Well, our commitment, and our approach remains the same for renewal. No hassle, no hidden fees!
Frequently Asked
Questions
Want to ask something
from us?
What type of hosting do you provide?

At the moment, we solely offer WordPress hosting. However, you can also install PHP scripts and applications that come pre-installed with Softaculous.

Which control panel is used by webron host?

We use Plesk since it is far more user-friendly and clear. However, we recommend Plesk if you're running WordPress due to the extensive feature set.

What are the technical specifications? (CPU, RAM, Bandwidth, etc)

We presently do not restrict CPU or RAM use on any of our plans; you are free to utilise the entire server's resources. This is because we scale our servers in clusters to avoid imposing resource constraints on our customers.

How about installing redis on the server?

We may be able to install it for you; please submit a ticket.

Could able to find your companies contact details?

We use cloudflare, to block request attacks from bot and spammers. Our contact details only be visible in support portal or when you sign up.
Do you offer anti-virus and anti-malware protection?

Our control panel includes a sophisticated malware scanner.

Which modes of payment do you accept?

We accept practically all forms of international payment. Additionally, we are one of the few that take cryptocurrency payments. For additional information, please refer to our payment conditions.

Do you offer free trail hosting?

Currently. We were offering a free Trial account for a seven-day trial. However, We temporarily suspended trial hosting accounts on our website due to abusers registering a large number of accounts and then deploying crypto mining software on the servers.

Why do you claim "Unlimited Email Accounts" when they are included in the hosting storage?

Because while you can theoretically create as many accounts as you like, if each account is filled to the brim with 5GB of mail, your overall storage space becomes a bottleneck. This is standard with the majority of hosting services that include email.
Need Some Help?
Whether you're stuck or just want some tips on where to start, hit up our experts anytime.
WebronHost Help Bot
24/7/365 through the chat widget.
Testimonial |
Customer Talks
What our webron's say about us?